ROYAL EASTER SHOW AWARDS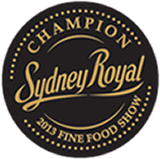 Our Story
About Locantro Bakery
Locantro's recent renovation has transformed its Catherine Street store into an Italian Wonderland.
With our extensive stock list of freshly made focaccias, pizzas, paninis, pastries, cakes and handmade products one will be transported to a local emporium of Italian delights!
Visitors may come for breakfast or a coffee but then leave with a range of exquisitely made produce like our freshly baked 'Filloni' or a variety of sweet or savoury pastries for afternoon tea.
We are dedicated to offering the best products at the lowest possible price points. Locantro offers a diverse selection of unique Italian and French inspired quality food and drinks.
READ MORE
Cafe
Our Café boasts a unique house blend of Allpress coffee. At Locantro, coffee is embedded in our fabric, to which we have created a signature blend of full-bodied coffee to authentically delight customers.
Read More
Catering
With our extensive stock list of freshly made focaccias, pizzas, paninis, pastries, cakes and handmade products one will be transported to a local emporium of Italian delights!
READ MORE
Customers Reviews
Lisa STEFFE

Great coffee & cafe in Leichhardt! The cafe has a modern atmosphere, comfortable seats with consistently prompt & cheerful service. There is also a superb choice of freshly baked breads, pastries and cakes that taste as good as they look.👌🏼

Lasaration

This property used to be a delicatessen. Now it could be one of the best little secrets to come from Leichhardt. Their smoothies are smooth and their cakes and sweets are an example that I can get easily tempted. This is one of the rare places that shows the old Leichhardt. That Italian place from "Little Italy". What made Leichardt great. Now that has changed and small Italian places like this are a rare occurrence.

Maxthe222

Always a treat at Locantro's! Such an amazing variety of pastries and sandwiches! Service is always very quick and the renovations have completely changed the place to a warm, cozy inner west Italian vibe. Fantastic spot to stop and have brunch while browsing around the area, as there's also plenty of parking

Ali S

The best baked goods, cakes and pastry in the inner west! The pizza slices, bread and chicken pie come highly recommended. Everything is made fresh daily and guaranteed delicious. All this plus great coffee and a deli counter!

Magdalene Phillips

My tradition is if I'm grabbing a coffee and the place happens to have a custard tart, I have to try them… I stumbled on this place working in the area and their tart was delicious! A really nice balance of flavour and the base was lovely. Simple yet very satisfying :) Thank you!

Peter Kelly

Been here 100's of times and always the same. Very good coffee and the most amazing pastries and cakes. With great service. Everyone feels part of the family here. The chocolate eclairs are to die for.

Philip Horton

Sensational food, coffee, friendly staff and a great atmosphere. If your passing by and haven't been here before you should take the detour

Geoff Purssell

Working in the Leichhardt area, I'm a frequent if not daily visitor to Locantro Bakery.Well patronised, this family owned business is run by friendly staff. The food and coffee is first class. My particular favourites are the Salami (pepperoni) pizza and their pulled pork roll with coleslaw and mayo. Highly recommend Locantro Bakery.

James Lu

Exceptional service, the food is always made fresh and ready to order, turnaround is very fast, staff are always polite and friendly. Their sandwiches go well on the palate with any of their coffees, and the greens don't overwhelm the flavour of the meat and sauces. Their pies are also a must have!
FOLLOW US ON

locantro_bakery