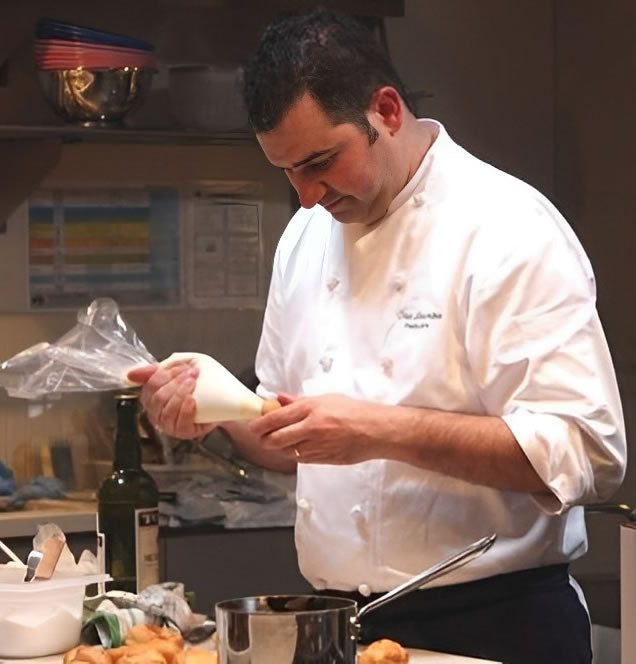 Our Story
About Locantro Bakery
Locantro Bakery, since its establishment in 1994, has maintained its standard of being The epitome of authentic quality and the Dolce Vita lifestyle. Our family operated fine- food bakery is motivated by our passion for food, as we pride ourselves on using the finest ingredients and creating a unique experience. Locontro resonates the vision of brothers Pino and Adriano, who maintain their traditional Italian family recipes that have been originally crafted to enjoy either in-store or take away.
Our quality team of artisan bakers and pastry chefs use a combination of modem and traditional techniques in order to authentically deliver our award-winning products to maximise customer pleasure.
We at Locantro are unrivalled through our complete use of the freshest locally and internationally sourced ingredients, which will transport you to the cobbled streets of an authentic bakery in Italy or even a local cafe in France.
All of our products are handmade onsite using the most authentic recipes, which are inspired from our Italian heritage and our exceptional training in classic French cuisine. We at Locontro exemplify this through the creation all pastries, breads, cakes, and meals from scratch, ensuring the quality of our products are never compromised.
Here at Locantro, we are committed to constantly evolving and establishing ourselves as a front-runner in everything we do, to consistently guarantee customer satisfaction. Through this, we take pride in the many accolades we have achieved including champion and gold recipient winners at the Sydney Royal Fine Food Show. In recent years we have worked with award winning top baker Dean Tilden in perfecting our selections of breads and adding to our Head Pastry Chef Pino's 30 years of award winning experience and induction as a judge and affiliate of the Sydney Royal Fine Food Show.
It's this success in experience that we at Locantro have mechanised to constantly ensure customer delight in the quality food and drink we produce, Our vision is to continue creating unique products and experiences, to maintain lifelong customers who will enjoy authenticity in a vibrant setting.